One of the government's four pilot schemes is in Cumbria.  I was send the link for the following article written by Barry Forde who is one of the leading thinkers on Next Generation Broadband.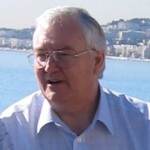 http://broadbandcumbria.com/2010/12/15/broadband-nga-fttc-and-the-laws-of-unforeseen-consequences/
If you read the article, you will see practical examples of what is happening in Cumbria and that the subject is a bit more complicated than simply racing to infinity (and beyond)!  Please comment below if you have any thoughts!