Mapping Broadband Quality in the Parish
We have recently done some mapping of broadband coverage in Goudhurst and compared the actual situation with what BT and the Government (BDUK) thinks we have.  Here is a map of what BT thinks we get: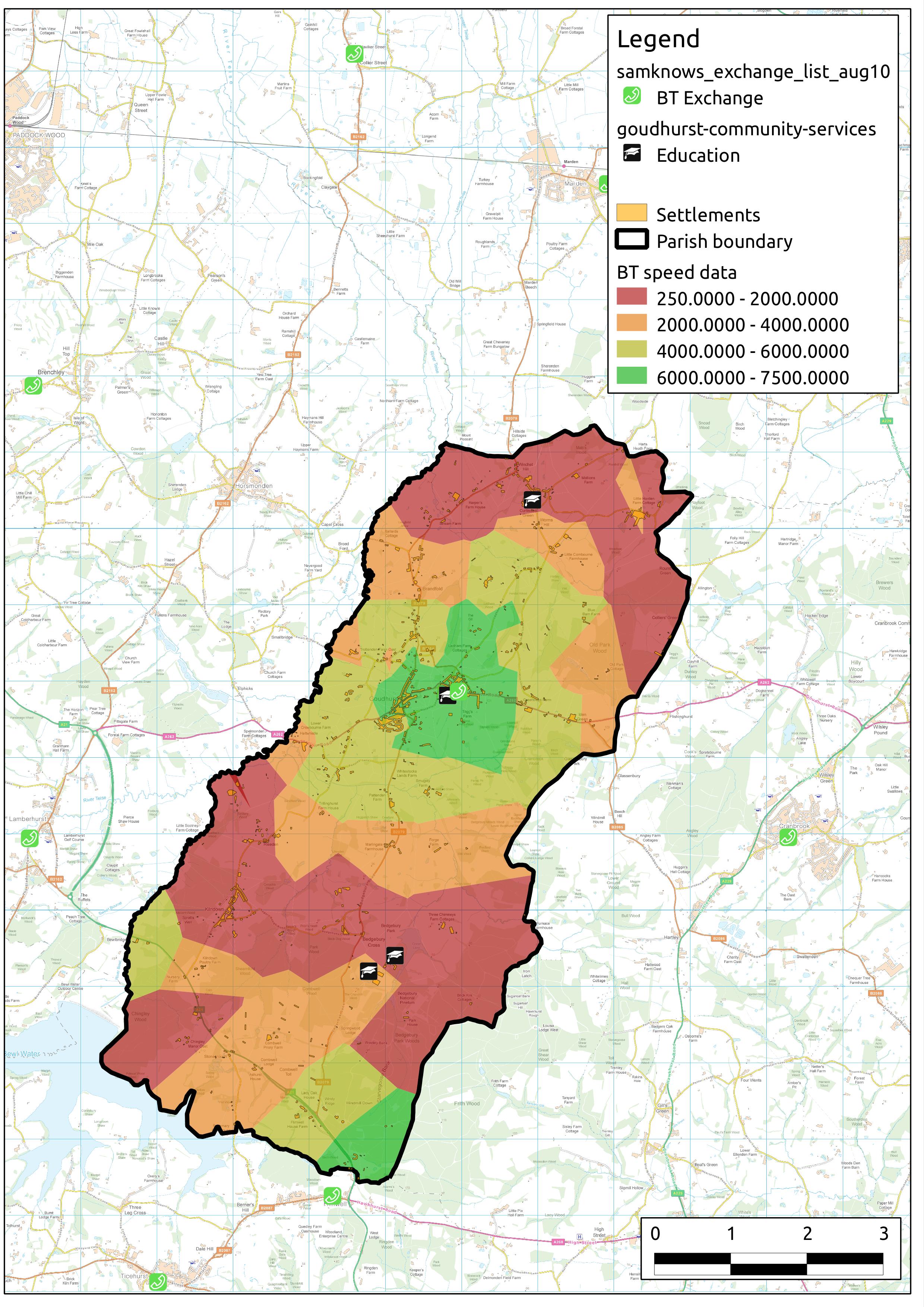 And here is a map of what Whitehall thinks the situation looks like: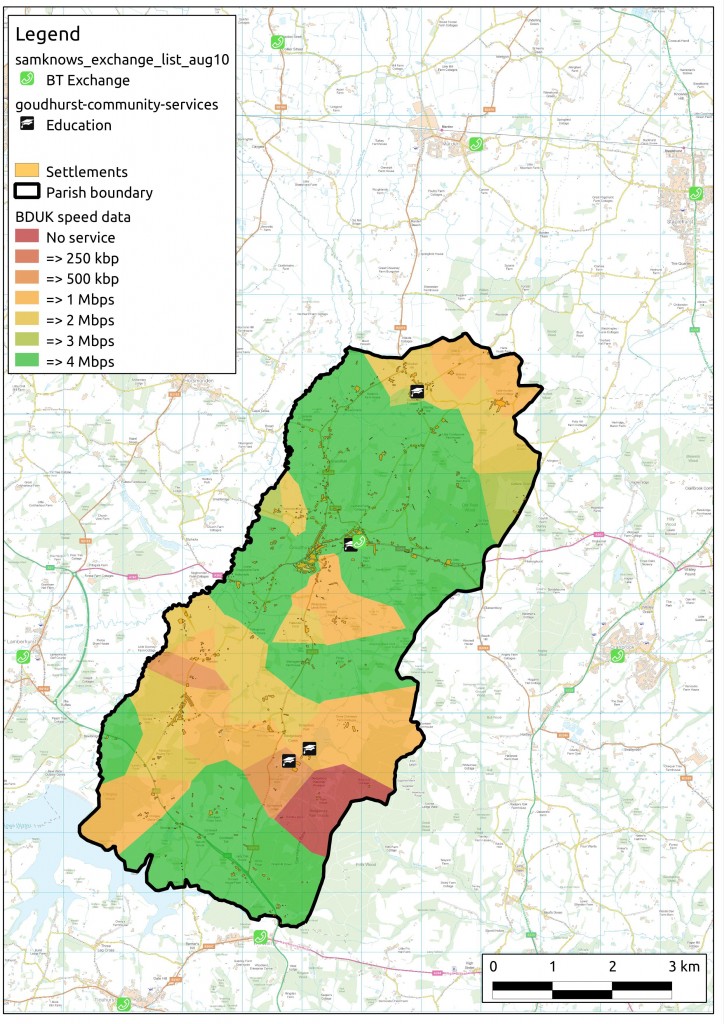 We aim to do a much more detailed investigation of actual speeds and broadband quality over the coming weeks – but we already see that the whole issue of broadband speeds is rife with "lies, damned lies and statistics"!  If you would like to help, then please log onto thinkbroadband at least two or three times in the next week to register your speed.  You might have to wait a few seconds for the button to come up to do the speed test.  Once you have done the test, please register your details so you can save them over time – otherwise it will forget who you are the next time you do the speed test!
BT remains the only provider of fixed-line broadband in the Parish – so that Orange, Sky, TalkTalk etc. have to buy services from BT.  With no prospect of having any of the three exchanges that serve the Parish being "unbundled" and with speeds across half the Parish under 2Mbps – we believe we are in a position of "market failure" and have been successful in petitioning Kent County Council to help us fix the problem.  We now aim to get everyone in the Parish on new Superfast Broadband and are aiming for speeds of 100Mbps for all by 2015 – and ideally a lot sooner!  How else can we claim to become the best-connected Parish in the Weald?
With thanks to the Ordnance Survey for the base maps as well as Adrian Wooster for the mapping.