Global Entrepreneurship Week is the world's largest campaign to promote entrepreneurship, taking place in over 100 countries during November.
Tunbridge Wells Borough Council and its partners from the world of commerce and enterprise are using Global Entrepreneurship Week 2012's theme "to pass on" free practical help and support needed by potential entrepreneurs and individuals who have just taken the plunge!
A programme of FREE informal workshops are on offer that range from those who want to "buy and sell" to making more of social media to entering the creative sector.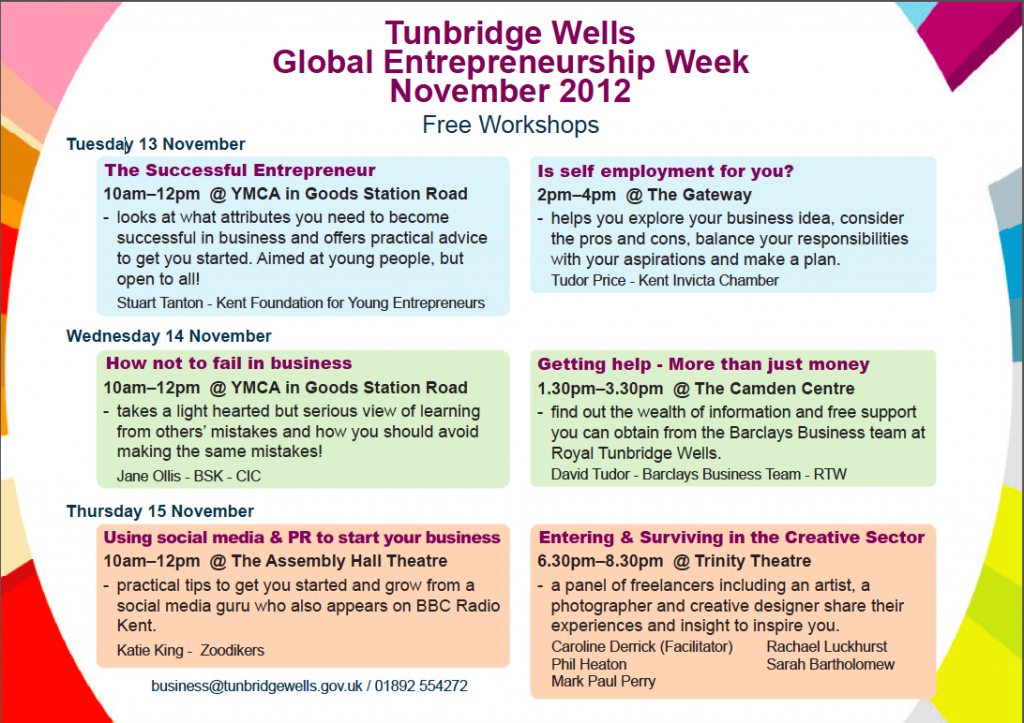 Download GEW Brochure by clicking here
 Places are limited. Act now to enrol by emailing to business@tunbridgewells.gov.uk or calling 01892 554272.